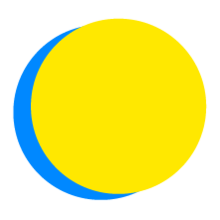 Denise Hill-Fox (I)
Points Total
0

Today

0

This Week

163

Total
Participant Impact
up to

2

plastic containers

not sent to the landfill

up to

3

pieces of plastic cutlery

not sent to the landfill

up to

1

plastic straws

not sent to the landfill

up to

1

zero-waste meals

consumed
Food
Start Composting
I will start a compost collection at home, work, or school.
Food
Use Reusable Utensils
I will keep 3 plastic cutlery out of the landfill per day by using my own reusable cutlery.
Food
Use Reusable Containers
I will only use reusable containers instead of single-use plastic storage items (such as plastic wrap, single-use sandwich bags).
Food
Use Reusable Bags
I will not accept any disposable bags when making purchases, including produce bags.
Food
Skip the Straw
I will keep 1 plastic straw(s) out of the landfill per day by refusing straws or using my own glass/metal straw.
Food
Buy Unpackaged Produce
I will purchase produce items without plastic packaging.
Food
Shop the Bulk Bins
I will purchase dry goods from the bulk section of my grocery store, and use my own containers to do so.
Food
Takeout Pro
I will use my own containers when ordering takeout.
Food
Minimize Packaging
I will purchase food items with the least amount of packaging.
Food
Advocate For More Food Packaging Options
I will advocate for alternatives to single use packaging at local grocery stores, markets, or work.
Food
Visit the Butcher
I will purchase meats and cheeses from the deli counter or a butcher shop, and use my own containers to do so.
Food
Cook a Zero-Plastic Waste Meal
I will prepare 1 meal(s) at home each day without using any items packaged in single-use plastic.
---

I spread the word! I told the cashier at each store I visited that it was Plastic-Free July when I handed them my reusable bags.

---

Look for "cover blubber" -- it's a great alternative to plastic wrap. And kids love using it because it's so squishy!